What is Sia?
Sia is a cloud storage platform like Google Drive, Dropbox, and Amazon Cloud.
But what sets Sia apart is that it is an open-source, blockchain-based, decentralized cloud storage platform. In short, Sia is a decentralized cloud where data is stored on the blockchain. Buy Siacoin (SC) India.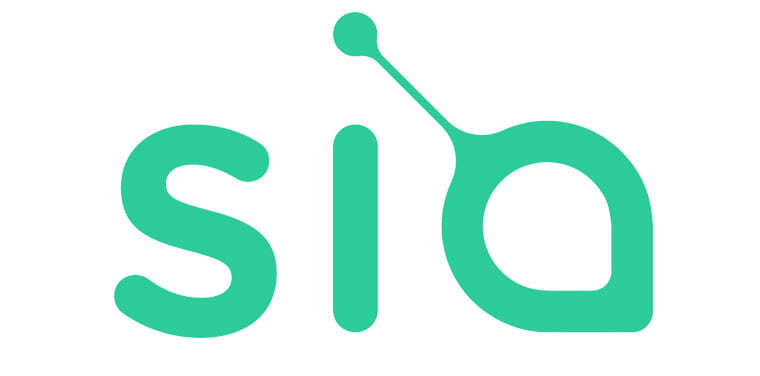 Centralized storage services are prone to single points of failure and also the misuse of uncrypted data for higher business profits.
Sia unites together a large amount of unused storage space and couples it with a blockchain to make encrypted and decentralized cloud storage. Thus, it eradicates the need of trusting centralized data centres.
How does it work?
Based on a peer-to-peer storage ecosystem, Sia transfers cloud space from monolithic providers to individual users. Thus, anyone can benefit from their spare hard drive space. All transactions are secured through storage proofs and filing contracts on the ledger and the services are paid in Siacoin.
Click here to buy Monero in India
The Sia ecosystem provides flexible storage options to all. Providers can set the prices of their services on their own, advertise it and set penalties should file be lost or problems occur in the storage cloud. They can deny any user if they don't find comfortable with the nature of their client data.
Siacoin mining
Yes. Siacoin mining is possible with many custom mining hardware and a desktop graphics card. Though the custom hardware has made GPU mining non-viable nonetheless, the beginners can try their hands at it if they want. Although it's unreasonable to compare Sia with Ripple, BTC or other currencies at present yet, one can't deny that any gain, even if it's as small as 0.001% has the potential to return 100% gains.
3 simple steps and start trading. Click here now
Why Sia?
Sia's platform offers a number of benefits compared to traditional cloud storage services.
Privacy: All data processed on Sia's network is encrypted.  Unless a provider has the data's private key, they cannot access the stored files, meaning you're always in complete ownership/control of any materials you commit to storage through Sia's platform.  Under traditional models, the companies that host cloud storage have complete access to any data you relinquish to their servers.
Affordability: Sia coin offers flexible, market-driven pricing options for its users.  There's no one-size-fits-all option for clients to choose from.  For example, 1TB of data storage using Sia can cost as little as $2 a month, compared to Amazon's services which run at $23 a month.
Security: Again, all data on Sia is encrypted and processed through a decentralized network, keeping user material secured from the vulnerabilities of a centralized system.  Moreover, Sia offers redundant storage.  In splitting uploaded documents between multiple providers, Sia protects client data from a single point of failure.
Buy Siacoin (SC) India
Over 25 coins listed to trade in on BuyBitcoin.
Live trading 24/7 with zero buy-sell price difference.
Open order book support, so you can set your buy and sell orders at a rate different from the market.
Secured with utmost standard of the industry.
Our 24/7 customer support team is always there to help you out.